This visa allows you to study a full-time course with a recognized education provider in Australia for up to 5 years.
Eligibility
To be granted a Student Visa (subclass 500), you must meet certain key requirements:
Enrolment in registered course
Country and education provider risk
Genuine temporary entrant
English language proficiency
Financial capacity
To be granted a student visa, you must also satisfy the general requirements that are applicable to all student visa applicants. General requirements include you being of good character and sound health, and having acceptable health insurance and no outstanding debts to the Commonwealth of Australia.
We do not advise students on which course or study they should undertake for permanent residency purposes. The skilled occupations list is extremely dynamic and is updated by the Australian Government consistently. For any students deciding what to study, our advice is to choose a course that interests you and will offer you a successful career pathway.
Our Qualified Education Agent Counsellor can assist you with:
Course selection
Enrolment for preferred course
Preparing and lodging your Student visa application
Parents or relatives can apply for a visa to stay in Australia as Guardian of a student, who is under 18 years of age who is studying in Australia.
Study in Australia
Everyone is struggling with getting into a choice of their university. However, there is no time to worry about the pathways and waste another precious year. Perdaman Global Services is here to provide pathways for students who want to pursue their undergraduate or postgraduate study.
Our team will assist students with any profile to get enrolled in any of their desired course. If you have chosen to undertake vocational education, a bachelor's degree, or a master's degree, our PGS team is here to assist you from getting enrolled to processing you student visa. Our team also assists students in getting enrolled for completing their secondary or senior secondary education in Australian schools.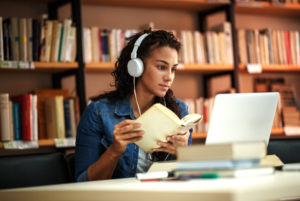 Meeting Eligibility Requirements
For every international student it is mandatory to meet both Academic and English requirements to pursue the course of interest in an aimed university. PGS is here to help you out to meet both the requirements.
Pathways for Meeting Academic Entry requirement
Entry within your undergraduate courses generally requires you to complete a secondary school qualification equivalent to an Australian Year 12 certificate. Whereas, a relevant bachelor's course or equivalent study is required to get entry into your desired Post graduate course. Hence, it is always necessary to check if your academic qualification meets the international academic entry requirements for the applying course. However, if you do not meet the academic requirements, we can help you with different option such as studying a foundation program or any other relevant study program. Once your application is received, we assess it and find out the possible options for you according to the choice of your university for your under-graduation and post-graduation if you do not meet the Academic entry requirements.
For further information, contact us at advice@perdaman-gs.com.au.
Pathways for Meeting English Requirement
Depending on the course and university of choice, there is a different level of English entry requirement according to each program. There are different ways you can meet these higher English requirements and our team can assist you with studying the different programs that will help you directly apply for your desired higher education.
Study English Language
Learning English has always been important, resulting to people studying it as a second language. If you wish to study English and improve your English skills, our team is ready to help you enrol in the best English Academy. Whether you're willing to focus on your general English or improve your English for a specific purpose, we help you get enrolled in the best academy according to the course that best suits you.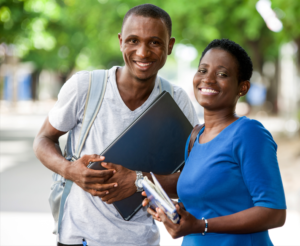 With over 20 years experience helping people move to Australia, we give you the comfort to know that you are being looked after.