Overview
As the second largest country in the world in area (after Russia), Canada is a well-known country for offering its habitants several kinds of advantages.
Diversity
Canada is always seen as a good place for immigrants. Since years, generations of immigrants have received a warm welcome to Canada. Approximately 20% of Canada's 35 million people are foreign-born, including over 40 sitting Members of Parliament, which makes Canada one of the world's most multicultural countries.
In any city of the country, you will encounter myriad languages, religions, and cultures. This diversity has helped to make Canadian residents very welcoming to new arrivals. The fact that you don't need to let go of your culture or values after moving to Canada is a major plus point to take into consideration. However, you do need to evolve so that you can successfully adjust and have the greatest chance of achieving success. Keeping an open mind will benefit you, as well as those around you.
Healthcare
Known around the world for its excellence, the healthcare system is one of the pillars on which the warm welcome to Canada received by newcomers is built. It's delivered through a publicly-funded system, which is mostly free at the point of use and has most services provided by private entities.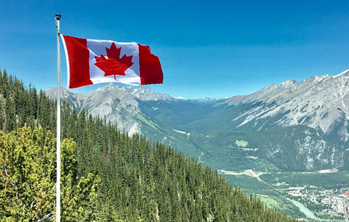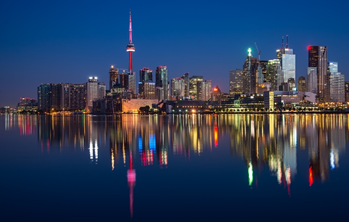 Immigration Consultant
Steven Johnston is a member of the Immigration Consultants Regulatory Council of Canada (ICCRC), which is the only regulatory body for immigration consultants in Canada.
Between 2004 and 2008, Steven has worked at the federal government for the departments of Immigration, Refugee and Citizenship Canada (IRCC) and Employment and Social Development Canada (ESDC) in the Temporary Foreign Workers' Program. Steven has overall more than 13 years of experience providing quality services in English and French.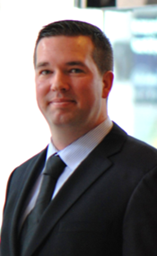 Canadian visa programs
Permanent Residency
Becoming a permanent resident in Canada means that you will have the right to stay indefinitely in the country. As a permanent resident, you will have the right to:
Get most social benefits that Canadian citizens receive, including health care coverage
Live, work or study anywhere in Canada
Apply for Canadian citizenship
Receive protection under Canadian law and the Canadian Charter of Rights and Freedoms.
Here are different programs that will lead to permanent residency in Canada, if you qualify for them:
Québec Skilled Worker Program (QSWP)
Programme Expérience Québec (PEQ)
Federal Skilled Worker Program (FSWP)
Provincial Nominee Program (PNP)
Federal Skilled Trades Program (FSTP)
Canada Experience Class (CEC)
Sponsorship of spouse and children
Québec Immigrant Investor Program (QIIP)
Customized Business Immigration Solutions
Temporary residency
In Canada, temporary residency applies to those who are not Canadian citizens but are legally in Canada for a temporary purpose, including international students, foreign workers and tourists.
Here are different permits that will lead to temporary residence in Canada, if you qualify for them:
We know that your situation is unique and that an immigration process is often long and confusing. We are here to guide you towards your goal to come to Canada. A complete assessment of your situation will be made in order to choose the best possible immigration program for you to come to Canada.
If you are considering a permanent or long term move to Canada, call on 020 8144 7861 or 079 09 1899 (9am to 7pm Monday – Saturday).