Overview
Since the 1920s, Australia's migration program has been very accommodating to migrants. There are plenty of visa options available for individuals, couples, families from all over the world who want to make Australia their home.
Let's have a closer look at the main reasons why Australia is such an attractive country for migration.
Numerous career opportunities
Due to the rapid economic growth of Australia, several industries have started expanding, including mining, real estate or hospitality. Therefore, businesses are booming, and numerous career opportunities are being available for the migrants. To see the positions we are currently recruiting for, click here.
Lifestyle & quality of life
It is undoubted that people in Australia enjoy a high-quality life. A low population level, low pollution and plenty of fresh air available along with some great natural landscapes and beautiful scenery are the things, which make people choose this country as their home. Australia is also known for low crime rate compared to other countries in this world. Besides, the community-minded nature of the Australian people makes this country a safe place to live.
Great healthcare and educational systems
The healthcare system in Australia is known as one of the best in this world as this covers the hospitalization and medical payments of the citizens in the public hospitals. This is really helpful for the big families.
Australia also includes best-in-class educational system and it has bagged 8th position in the worldwide rankings. This country includes numerous reputable universities and schools. Besides, the government-run primary and secondary schools here are free with compulsory education.
Multicultural society
Australia is mainly made up from the residents of all types of cultures and backgrounds and thus, the residents are always welcoming and friendly. 43% of Australians were either born overseas or have a parent who was born overseas. Each year we celebrate our diversity on Harmony Day (21 March).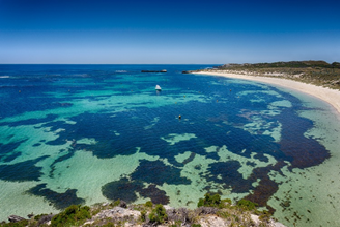 Opera House, Sydney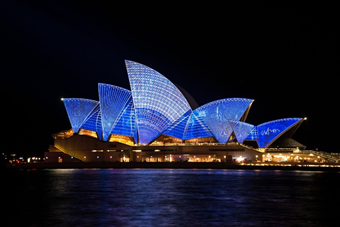 Rottnest Island, Western Australia
Main types of visas
"Thank you Reena and Perdaman Global Services for getting my nomination transfer application approved in 4 days! When I lost my job with my old 457 visa sponsor, another agent told me that I would have to wait 4-6 months to get approval of my new nomination. Your excellent work means I can start straight work for my new sponsor straight away, pay my bills and have a nice Christmas. God bless!"
"We highly recommend Perdaman, thank you to Yunsheng and everyone else who helped us along our way to our offshore partner visa 309 approved. Great and quick service, always fast to response to all your questions and concerns. Very friendly and most helpful people working for this company. If you're looking for advise and help with your visa, you're in good hands."
"We had the privilege over the past 15 years to work closely with Perdaman Global Services as we progressed from the subclass 457 visa, to the subclass 136 visa, to the subclass 820/801 visa an then to Australian Citizenship. My wife Vanessa and I decided to make Australia our home and are always willing to give back to our local community. We both own a medical clinic and I also work on the largest Oil & Gas project in Australia. This is some brief information about our journey:
I arrived in Australia November 2003 sponsored by KBR on a subclass 457 visa.
ISA now PGS assisted JCA to sponsor my second subclass 457 visa in July 2004.
I obtained the Permanent Residency skilled migration visa application once I was holding the new 457 visa with JCA.
I was granted permanent residency just before Christmas of 2004!
I married Vanessa in Nov 2005. I was glad that Noelene had attended the wedding with family and friends in the Queens Park followed by a reception on a boat on the Swan River. (beautiful memories!)
PGS lodged Vanessa's Spouse Visa application.
I obtained Australian Citizenship on 23rd April 2007, a day before Alessandro was born, our first child born in the country.
Nearly 15 years had passed and lots of good things happened!"