Our migration agents are registered with the Migration Agents Registration Authority and are members of the Migration Institute of Australia.
The key to our success is having staff who understand and can respond to the needs of different cultures where majority of them have personally been through the immigration process, and are committed to make the immigration process as smooth as possible.
Perdaman Global Services staff possesses multi-lingual capabilities and are able to speak and interpret English, German, French, Filipino (Tagalog & Cebuano),Bahasa (Malay), Chinese (Cantonese, Mandarin), and Hindi.
Immigration and Visa Services
Maegha Rambal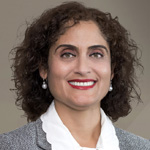 Director
Our Director, Maegha Rambal has extensive experience in both the private and government sectors.
Prior to moving to Australia in 2000, Maegha held senior positions in the Comptroller and Auditor General of India. Her qualifications include a Bachelor of Science (India) and a Master of Science in Mathematics (India). While in Australia, Maegha has been involved in the various business investments relating to growth of the Perdaman Group. Maegha brings to Perdaman Global Services the financial audit management and Diversity in leadership of the Perdaman Global Services team.
Noelene Murray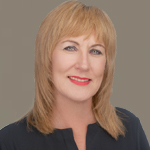 Chief Executive Officer
Noelene is the Chief Executive Officer (CEO) of Perdaman Global Services. Noelene registered as a migration agent in 2000, with more than 19 years experience in migration and overseas recruitment. In Western Australia, she is the spokesperson for small and medium business clients and has been successful in working with the government on revising immigration policies. Noelene has actively and successfully been involved with implementing lobbying strategies on behalf of her clients. She has also been successful representing clients at the Administrative Appeal Tribunal.
MARN: 0000942
Shane Anderson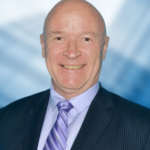 Global Business Manager
Shane Anderson, Global Business Manager at Perdaman Global Services has people and project management skills honed over the course of a 35-year career in the Human Resources, Project Management, Mining, Oil and Gas sectors. Shane helps create more opportunities and relationships with current and future PGS stakeholders, and specialises across Human Resources Management, Strategic Planning, Change Management Programs, Project Management, Risk Management, Industrial Relations, Training , Recruitment (local and international) , Indigenous and Local Community Programs, Labour Hire, Cultural Change Programs, Leadership Programs and HR systems implementation. Shane is passionate about travelling the world and providing solutions to businesses.
David Mason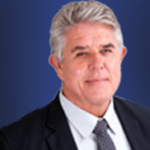 New Zealand Migration Advisor
David is a former Consular Official of the NZ Ministry of Foreign Affairs and Trade (postings to NZ Embassies/Consulates in Papua New Guinea, Republic of Korea, Germany and Perth Australia) and is a past director of the NZ Association for Migration and Investment. David is a New Zealander and is the most experienced, fully licenced New Zealand Immigration Adviser resident in the UK. He has some 31 years of experience assisting new migrants with visas and settlement in NZ in addition to his earlier NZ Government experience. He has undertaken international recruitment and/or visa projects for some of the largest companies in Australia and New Zealand. David's experience of all three countries and residence in the UK, makes it possible for him to undertake initial assessments on behalf of our Australian and Canadian experts also.
Steven Johnston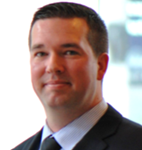 Canada Migration Advisor
Steven Johnston is a member of the Immigration Consultants Regulatory Council of Canada (ICCRC), which is the only regulatory body for immigration consultants in Canada. Between 2004 and 2008, Steven has worked at the federal government for the departments of Immigration, Refugee and Citizenship Canada (IRCC) and Employment and Social Development Canada (ESDC) in the Temporary Foreign Workers' Program. Steven has overall 14 years of experience providing quality services in English and French.
Yin Tan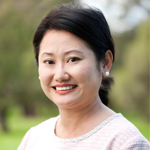 Operations Manager
Yin has been practicing as a registered migration agent since 2003. Yin currently manages a large volume of SBS/457 (Corporate and Non-Corporate) visa applications for construction/mining and hospitality industry. Yin is fluent in Mandarin.
MARN: 0320090
Kelly Li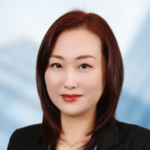 Senior Business Development Manager
Kelly joined Perdaman Global Services in 2011. Kelly has a good understanding of cross-cultural business and she is keen to deliver the service to a high degree of quality. Prior to joining Perdaman Global Services, she was a HR Adviser of a Chinese state-owned mining company in Perth. Kelly holds a Master Degree in International Business and a Bachelor Degree in Commerce (Management) from the University of Adelaide. Kelly is fluent in Mandarin.
QEAC No: S358
Marlene Alejandrino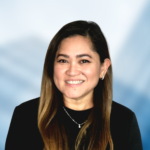 Recruitment Manager
Marlene Alejandro, Recruitment Manager at Perdaman Global Services has over 15 years' experience across the recruitment industry. Marlene specialises in office and field works, local and international recruitment, client relation, trade testing facilitation and coordination, evaluation and screening of candidates, human resource and business development. Marlene currently manages offshore and onshore candidates and is passionate about the recruitment processes and providing excellent and professional service to her clients by being open-minded and proactive.
Reena Boyer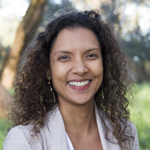 Registered Migration Agent
Reena is a Registered Migration Agent with solid experience on employer sponsored, independent and family visas. She has over 7 years experience within the Australian migration industry and also worked as a Migration Consultant specialising in corporate clients in France.
Reena holds a Master Degree in International Trade from Curtin University and a Graduate Certificate in Migration Law from the Australian National University.
She is bilingual in English and French.
MARN: 1382849