Our migration agents are registered with the Migration Agents Registration Authority and are members of the Migration Institute of Australia.
The key to our success is having staff who understand and can respond to the needs of different cultures where majority of them have personally been through the immigration process, and are committed to make the immigration process as smooth as possible.
Perdaman Global Services staff possesses multi-lingual capabilities and are able to speak and interpret English, German, French, Filipino (Tagalog & Cebuano),Bahasa (Malay), Chinese (Cantonese, Mandarin), and Hindi.
Immigration and Visa Services
Maegha Rambal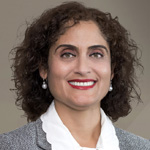 Chief Executive Officer
Our Chief Executive Officer (CEO), Maegha Rambal has extensive experience in both the private and government sectors.
Prior to moving to Australia in 2000, Maegha held senior positions in the Comptroller and Auditor General of India. Her qualifications include a Bachelor of Science (India) and a Master of Science in Mathematics (India). While in Australia, Maegha has been involved in the various business investments relating to growth of the Perdaman Group. Maegha brings to Perdaman Global Services the financial audit management and Diversity in leadership of the Perdaman Global Services team.
Noelene Murray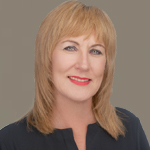 Chief Operating Officer
Noelene is the Chief Operating Officer (COO) of Perdaman Global Services. Noelene registered as a migration agent in 2000, with more than 17 years experience in migration. In Western Australia, she is the spokesperson for small and medium business clients and has been successful in influencing government immigration policies. Noelene has actively and successfully been involved with implementing lobbying strategies on behalf of her clients. She has also been successful representing clients at the Migration Review Tribunal.
MARN: 0000942
Yin Tan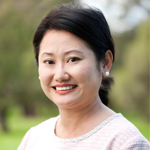 Immigration Team Leader
Yin has been practicing as a registered migration agent since 2003. Yin currently manages a large volume of SBS/457 (Corporate and Non-Corporate) visa applications for construction/mining and hospitality industry. Yin is fluent in Mandarin.
MARN: 0320090
Reena Boyer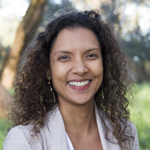 Registered Migration Agent
Reena is a Registered Migration Agent with solid experience on employer sponsored, independent and family visas. She has over 7 years experience within the Australian migration industry and also worked as a Migration Consultant specialising in corporate clients in France.
Reena holds a Master Degree in International Trade from Curtin University and a Graduate Certificate in Migration Law from the Australian National University.
She is bilingual in English and French.
MARN: 1382849
Yunsheng Wu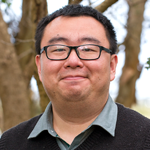 Registered Migration Agent
Yunsheng is a Registered Migration Agent. Before joining Perdaman Global Services, Yunsheng was an English teacher working with students of culturally and linguistically diverse background, which includes migrants, refugees, asylum seekers and international students. As a NAATI accredited professional translator and interpreter, Yunsheng is fluent in English and Mandarin. He holds degrees in education, linguistics and psychology from the University of Western Australia.
MARN: 1791439
Juliana Chiou
Visa Coordinator
Juliana joined Perdaman Global Services in 2018 and supports Registered Migration Agents as a Visa Coordinator. She holds a Master Degree in Accounting from Curtin University, and a Bachelor of Commerce Degree from University of Western Australia majoring in Management and Human Resources Management. Before joining Perdaman Global Services, Juliana worked as an Accounts & Administration Support in a private finance advisory company in Perth. Juliana is fluent in Mandarin.
Stephanie Marshall
Project Manager – Translating & Interpreting
Stephanie Marshall completed a HNC in Office Management in the UK before migrating to Australia in 2004. She then began part-time work with Perdaman Global Services while studying for her Diploma in Human Resources.  She became a visa coordinator in a full-time position before she decided to take a break from paid work to focus on raising a family. Stephanie returned to the company in 2017 as a visa coordinator but soon moved into the Translating and Interpreting Services as Project Manager. Stephanie deals with individuals, the business sector and government agencies to provide them with high-quality translating and interpreting services.
Ailsa Rothwell
Project Manager
Ailsa Rothwell studied International Business back in the UK and worked in the legal services sector before emigrating to Australia in 2012. Ailsa has 6 years recruitment experience within Australia, dealing with small to large heavy industrial and commercial businesses nationally. Ailsa has joined Perdaman Global Services as a project manager, she brings a wealth of knowledge and understanding around recruitment therefore allows her to provide options and support to clients throughout Australia with their best interest in mind. Ailsa has partnered with local and global companies to assist with project recruitment, ad hoc, shut down maintenance and ongoing permanent needs.
Kelly Li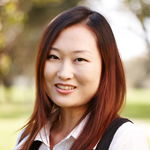 Migration Consultant
Kelly joined Perdaman Global Services in 2011. Kelly has a good understanding of cross-cultural business and she is keen to deliver the service to a high degree of quality. Prior to joining Perdaman Global Services, she was a HR Adviser of a Chinese state-owned mining company in Perth. Kelly holds a Master Degree in International Business and a Bachelor Degree in Commerce (Management) from the University of Adelaide. Kelly is fluent in Mandarin.
William Valdrez
Visa Coordinator
William is one of Perdaman Global Services' Visa Coordinators and brings with him a considerable 8-year experience in migration services. Before joining Perdaman Global Services, William previously was a Visa Coordinator for 4 years in several boutique Migration Agencies in Singapore and Malaysia before moving to Perth, serving on the same capacity for a small migration practice for another 4 years.  William also has some previous experiences in Public Service and he holds a Bachelor Degree in Business Administration and a Degree in Law from the Philippines.
Jody Ross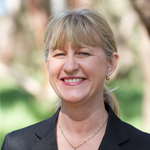 Accounts Administrator
Jody joined Perdaman Global Services in 2015 as Receptionist and Administration Support. With her experience and skills gained working in a Consulate office and in the Banking Sector, Jody has developed a high level of Customer Service and attention to detail. Jody's strong work ethic and helpful and friendly nature ensures that our clients have the best possible experience when contacting Perdaman Global Services. Her diverse range of skills also provides a strong support to all members of the Perdaman Global Services team.
Melanie Swanson
Visa Coordinator
Melanie supports the Perdaman Global Services Registered Migration Agents as a Visa Coordinator. She has a Diploma in Business Administration and Human Resources from TAFE Perth, and first came into contact with Perdaman Global Services back in 2004, when Perdaman Global Services helped her transition from a student visa to an employer-sponsored visa. A few years later Mel became a Permanent Resident and worked  for Perdaman Global Services in the Accounts Department from 2005-2009. Mel then took an extended break from paid work to focus on raising a family - and in July 2017 Perdaman Global Services won her back in her current role as a Visa coordinator.
Eesa Liu
Accounts Administrator
Eesa is our Assistant Accountant, she has extensive experience in accounting, customer service and business management. Prior to joining Perdaman Global Services, Eesa has held Accountant positions in private sectors and had run her own business as a franchisee for many years. She hold a bachelor of commerce degree from Curtin University majoring in Accounting and Small Business.