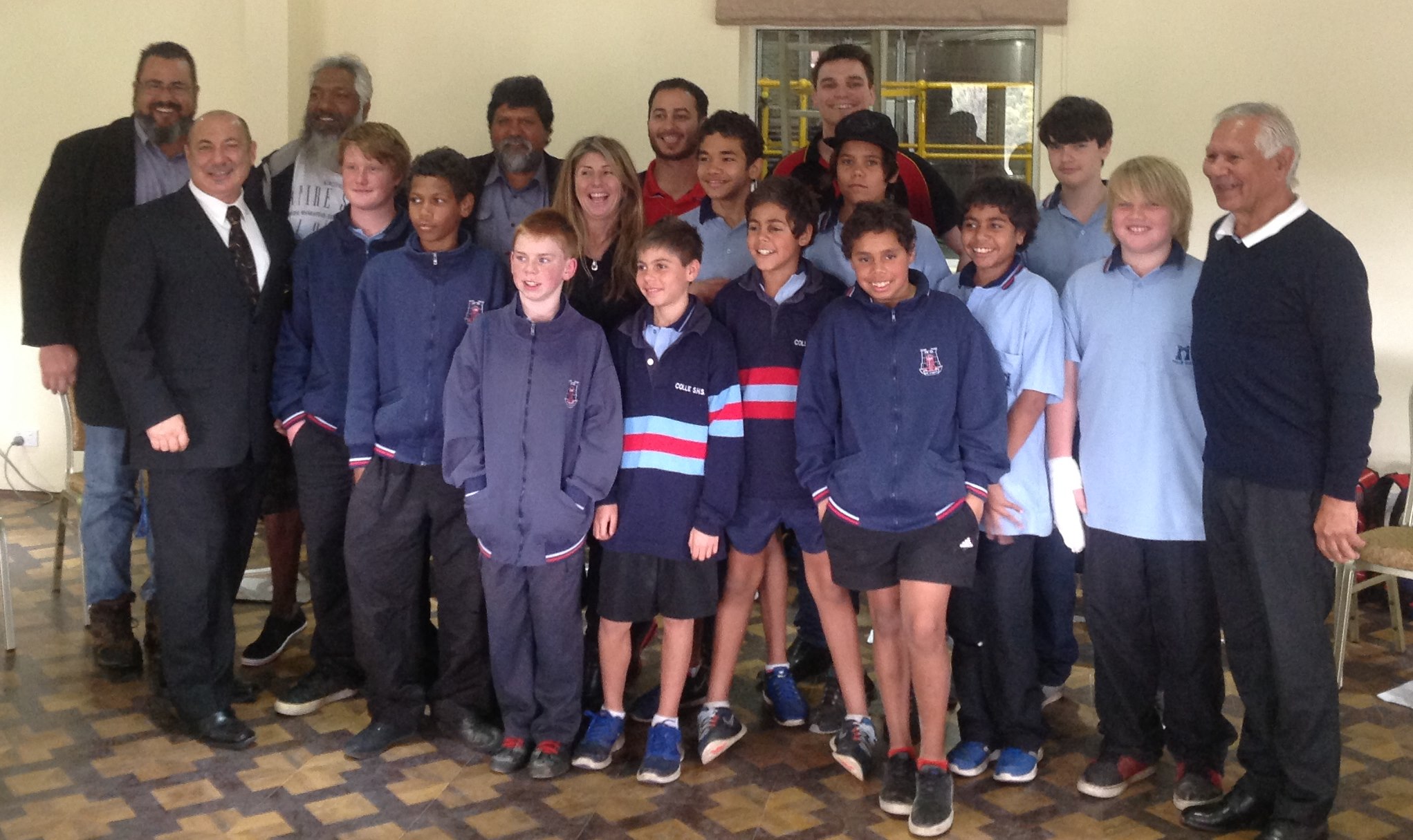 On Friday, 21 August 2015, eleven (11) indigenous students celebrated the successful completion of the inaugural year of Mila Program, developed in 2013 as Perdaman Global Services's Corporate Social Responsibility program.
At the event, it was amazing to watch the students read aloud confidently what they had learned about themselves and their culture over the past year and their respective goals for the future were. Majority of students wished to continue their education on their cultural beliefs whilst others had career plans already in their mind.
Noelene Merrey said, "The efforts put in by the dedicated team at Perdaman Global Services, Julie Hillier and Taylor Hayward have certainly brought about much progress to the Mila Program and I am certainly happy that our program paved the way forward to guide these students to make positive personal and career choices."
The students participated in a workshop led by Troy Bennell, portraying traditional dance techniques and meanings behind specific Aborginal dance movements.
Present at the event from Collie Senior High School were Domenic Camera, Principal of Collie Senior High School and Ijah Coyle, Aboriginal Liaison Officer. Joe Northover, Local Aboriginal Elder, Les Wallam and Syd Jackson from Collie and Roelands Elders were very pleased with the students' progress and successful completion of the Mila Program.
The future of Mila Program looks bright as facilitators are closely liaising with the Telethon Kids Institute to quantify the outcomes of the program in terms of mental resilience. Julie Hillier said, "The possibility of research would be validating and to be recognised like that would mean validation for all the work we've done."
Moving into 2016, Mila Program will transition to become a fully independent Not-For-Profit (NFP) Foundation – the Mila Foundation. The Mila Foundation will run Cultural Immersion programs and Cultural events as part of its fundraising activities, along with looking for sponsorships from organisatoins to continue to support and fund it's Youth Program and will continue to remain a close partner of Perdaman Global Services.