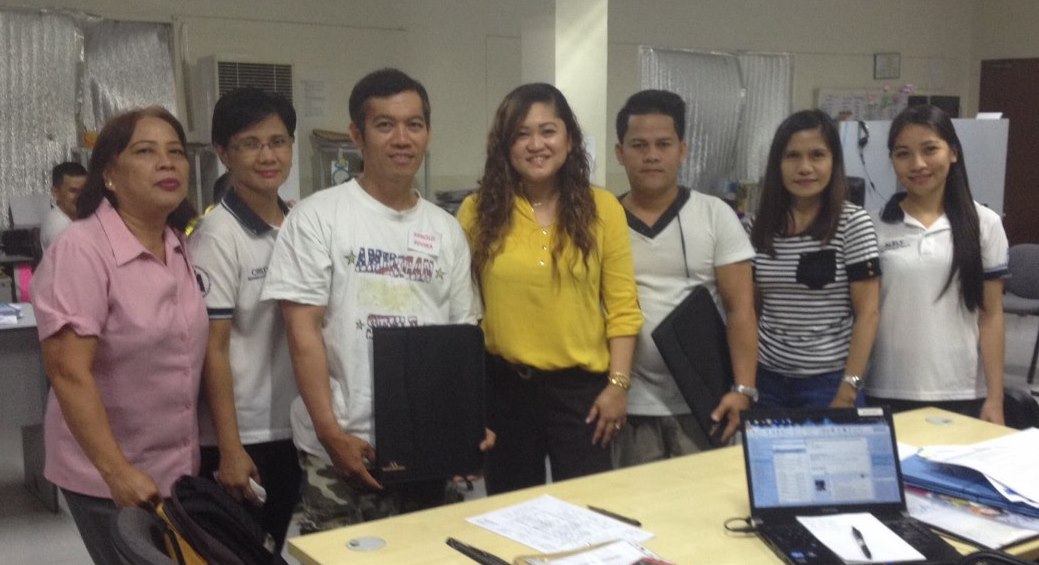 On Monday, 10 August 2015, Arnold Rovira and Michael Miniano (picture holding employment contract folders) were successfully recruited as bricklayers by Masterton Homes, one of the largest and most respected builders in Australia at our Manila training centre in Philippines.
Proven continuously in winning industry awards for innovative home designs, Masterton Homes is one of the most awarded builders in Australia, with excellence in building standards and customer services to each and every home built.
Perdaman Global Services uses the facilities at IIM training centre in Manila for skills testing conducted in accordance with Australian standards where clients can be confident recruits are "work ready" when they arrive at their workplace in Australia. The recruitment process carried out by Perdaman Global Services in Manila includes interviews, inductions and language testing to meet Australia's visa requirements.
With a proven track record in overseas recruitment, Perdaman Global Services has the capabilities to manage the entire recruitment process. We provide cost effective solutions for large scale recruitment campaigns and work with project operators to obtain the necessary labour agreement approvals to cover international recruitment needs required for projects across a range of industry sectors. Our processes are designed to produce the highest level of standards and professionalism and matching the best candidate to any organisation with innovative talent who will drive your business growth and revenue.
Contact us at info@perdaman-gs.com.au or call us at +61 8 93468888. If you like to be kept updated on latest activities and regulatory announcements, follow/like Perdaman Global Services's Facebook or LinkedIn page.
Group Picture : Together with staff members in Manila, Marlene Alejandrino, Recruitment Coordinator, Perdaman Global Services (in yellow).