Communication is key.
One of the biggest barriers to business success is poor communication.
Getting it wrong can cost your business money, talent and growth opportunities.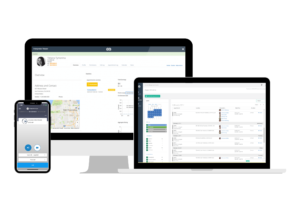 With more than 160 languages spoken in Australian households, it is clear we live in a multicultural society. And that means businesses must adapt accordingly. 
Overcoming language barriers can be difficult, but thanks to The Perdaman Platform, powered by Boostlingo, everyone now has over-the-phone access to interpreting services on demand.
What's more, research tells us that when it comes to two-way dialogue, words account for just 7 per cent of the meaning. That leaves a massive 93 per cent attributed to non-verbal cues such as facial expressions and body language, so The Perdaman Platform also provides remote video interpreting to alleviate any risk of misunderstanding.
Used through an app on your smart phone The Perdaman Platform gives users instant access to more than 3000 qualified interpreters and over 300 languages.
Whether you are facing customers with limited English-speaking capabilities or conducting business with international partners, over the phone or remote video interpreting provides options to best suit your needs. At the touch of a button, you have access to highly qualified and immediately available interpreters, so you can feel secure in your business transactions.
The software is free to download with charges only incurred when calls to interpreters are made.
If you are a small business dealing with suppliers and customers or a large corporation needing to communicate internationally, The Perdaman Platform removes barriers that can hinder your growth.
For more information contact Stephanie at stephanie.marshall@perdaman-gs.com.au or on (08) 9429 5111