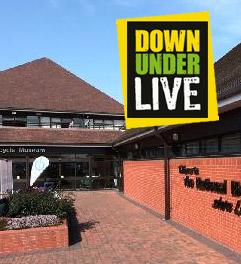 Are you in the midst of considering to move to Australia and begin a new chapter in your life in 2016?
Buy your tickets now and meet the Perdaman Global Services team at the DownUnderLive Expo, one of UK and Ireland's BIGGEST and dedicated expo for migration into Australia.
National Motorcycle Museum, Coventry Rd Bickenhill, Solihull, West Midlands, B92 0EJ [view map]
Saturday, 13 February 2016 – 10am to 3pm
Sunday, 14 February 2016 – 10am to 4pm
At the expo, Perdaman Global Services will provide advice on everything you need to know about migrating to Australia starting with a complimentary visa assessment and finding the right visa for you to achieve the perfect work-life balance. During your emigration process, we also offer guidance and advice in relation to tax matters, shipping/removals, banking, foreign exchange and real estate.
Buy your tickets now to get your Australian dream underway!
Early bird tickets are available to give you access to the show or contact us for more details.