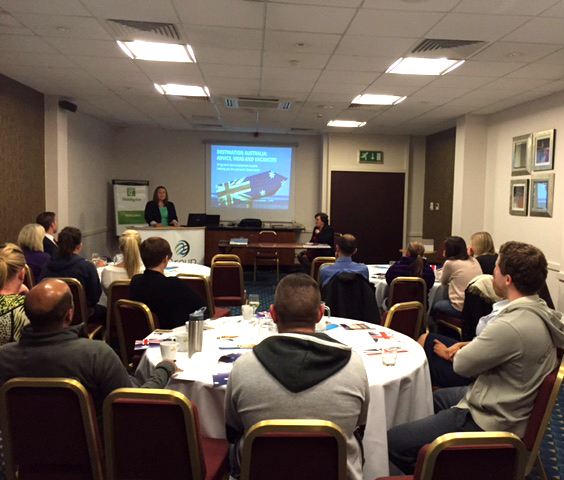 Perdaman Global Services successfully concluded free migration seminars in Newcastle Upon Tyne and Manchester recently with presentations from Perdaman Global Services's team, Jacqui Ure and Leanne Short.
Your situation is unique to us and we strive to explore all migration pathways for you and will provide advice on the best visa options to fit your circumstances. Perdaman Global Services understands the complexities involved in making your move to live in Australia and we look at assisting our clients as much as possible by removing the stress and difficulty involved in the visa application process. At Perdaman Global Services, we stand ready to assist you throughout the visa process.
If you have missed us at these seminars, be sure to come and visit us at our next seminar to be held in Birmingham on 24 and 25 October 2015 and remember to get your early bird tickets to give you access to the show for two days.
For further details, write to us at info@perdaman-gs.com.au.