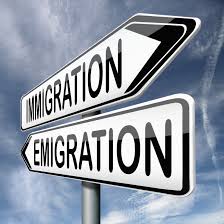 When it comes to preparing a visa application to live, study or work in Australia, it is of utmost importance to have the right paperwork.
Always be sure your information is accurate at the beginning. In fact, before you start filling in forms you need to be aware that any information you provide can be substantiated with evidence. Printed documents, letters or certificates have to be in place to support whatever information you have given to the Department of Immigration and Border Protection (DIBP – The Department). It is especially important to ensure dates given to the Department can be verified.
A successful visa application depends on how you fill in forms and consistency with the supporting documents attached. Dates are especially important. It is a common error that dates on a person's CV do not match the dates given on an employment reference, which may conflict with dates entered in the Department's application. A good and effective migration agent will cross check dates to ensure total accuracy in the information provided.
Get it right the first time. It is far more costly and sometimes too late to try and recover from an unsuccessful application.
In addition to providing inaccurate information or unsubstantiated information is technically submitting incorrect documents. Common mistakes include submitting a passport photo which is the wrong size, shade or colour, providing technically incorrect police clearances (e.g. State instead of Federal) and birth certificates that do not have the parent's names. These technical mistakes can make all the difference between an approved visa and a "please try again" note from the Department.
The Department has specific guidelines as to their requirements for submitting supporting documents. As an applicant, it is critical that you read and understand the Department's guidelines thoroughly. If you appoint a dependable migration agent, they will guide you through the process and ensure that the correct documents are always provided to the Department in accordance with their requirements.
A visa application requires a lot of information and attached documents and this is where the value of working with an experienced and effective migration agent becomes extremely important. At Perdaman Global Services, we work closely with you in preparation of the documents and also advise you what documents are essential to ensure a successful application.
A successful visa application depends on how you fill in those forms and the supporting documents attached. Working with a reliable, experienced and reputable registered migration agent is equally important, as they will point you in the right direction to help you find a solution. Experience is really essential as they know the right questions to ask you and uncover the key in your circumstances that leads you through successfully, to achieve your goals and dreams of living in Australia.
After lodging your application to the Department, all correspondences and communication is between the Department and the migration agent at Perdaman Global Services, wherein, you will be updated by Perdaman Global Services regularly.
Registered migration agents are guided by stringent code of conduct. An experienced and honourable agent will provide completely frank advice about the prospects of your success, so that you do not have any false expectations incurring unnecessary loss of time and money. At Perdaman Global Services, our migration agents will not lodge an application if we don't have every confidence that your application will be successful. A registered migration agent must always act in accordance with the law and the legitimate interests of their client; all agents must deal with their clients competently, diligently and fairly.
Using a registered migration agent at Perdaman Global Services, gives you the confidence that your application will meet the Department's stipulated guidelines. Having your application prepared and lodged by professionals will give you peace of mind and we are confident we can provide you with a timely and cost effective service.
After reading the above, if you believe Perdaman Global Services can help you realise your dream to live and work in Australia, please contact us soon and will organise a free initial assessment.
If you like what you have read, please take a few minutes to leave a review on our Google+ page by clicking here.