Your ticket to the world…
Do you dream about sitting in a classroom in a different country, meeting foreigner students and learning a new language?
Our Study abroad program will give you the opportunity to experience a new culture, language and environment to find the best of you!
Australia is currently the third most popular destination for international students in the English-speaking world. Students in Australia are lucky enough to enjoy a world class education while living in a safe and friendly environment.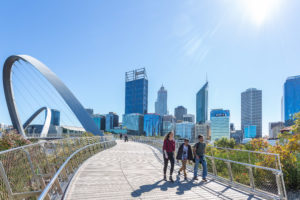 At Perdaman Global Services (PGS), we believe that Education is the passport to your future. PGS proudly provide premium Study Abroad programs to showcase education in Australia for international students around the world. PGS has invested into long term and exclusive partnerships with some leading education institutions including top rated universities, colleges, TAFE and Language institutions. We are also providing tours for parents, corporates and teachers, so all individuals can reap the benefits from the education system abroad.
PGS's Study Abroad program is different from other tour operators. We are focus on the educational content of every project and we make sure that students bring the best memory back to their home countries.
This year, PGS will be offering two different programs to international students coming to Perth.
1. Immersion Program
Intake:              Every term throughout the year
Length:             2-12 weeks
Student Age:   8 – 18 years old
The Immersion Programs are designed for a 'real' experience of school life in an Australian institution. Students are able to completely immerse into one of our referral school for up to 12 weeks (1 term). Classes are run as per usual and students are timetabled into the normal class schedules with all other students. This program provides a true reflection of a student's ability to immerse into Australia so that parents can make an educated decision on moving their child to one of the Australian schools.

2. Education Tour
Intake:              Every term throughout the year
Length:             2 weeks
Student Age:   13 – 18 years old
The Education Tour is one of the best ways to experience the Australian education and way of life. Each tour offers a balance between classroom study/learning and outdoor and cultural activities. International students will be buddied up with a local Australian student while studying at school.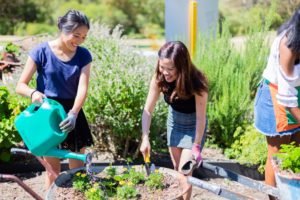 During our education tours, students are given the opportunity to explore their interest in subjects such as English, Sports, Arts & Australian Culture and Music. Outdoor education and excursion also play an important role in our tailor made program. We believe that outdoor education is a great way for students to learn from but also foster an understanding of the environment and their role in the future. They will be integrated into the local community where they will experience first-hand Australian education system and way-of-life.
If you are interested in our Study Abroad program and would like to receive some more information, please contact us at advice@perdaman-gs.com.au
We look forward to seeing you here in Perth!