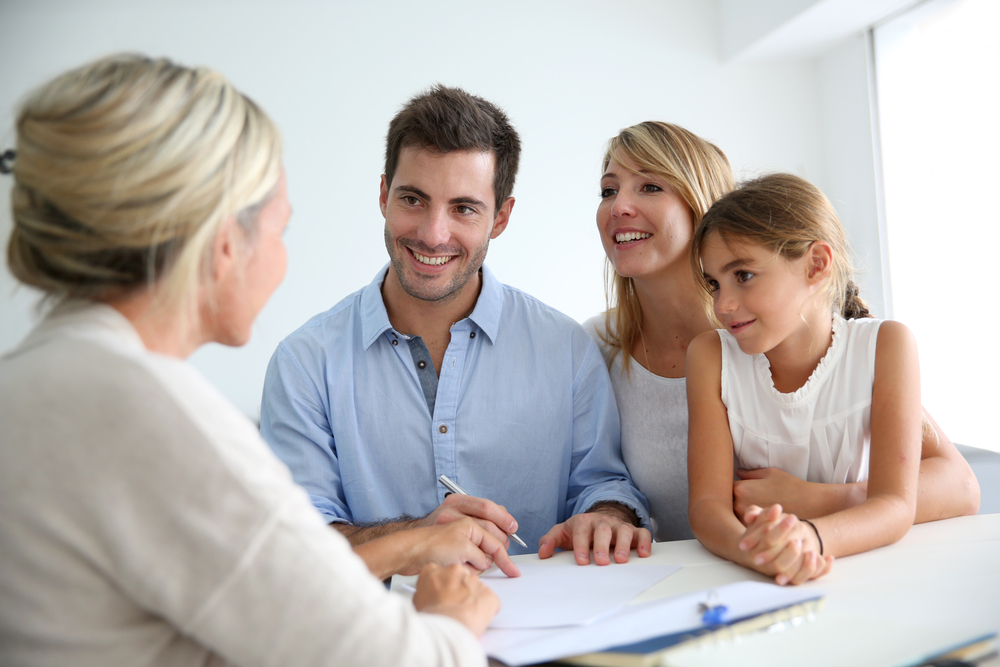 Once you've made that big life choice to emigrate to Australia, one of the very first things to do is apply for your visa.
The options available are one, you must learn everything there is to know about Australia's visa application. You can actually do everything yourself but, it will definitely be a challenge, as it takes up a lot of your time!
Another option is getting the services of a good and experienced migration agent. This is a great choice if you want your application to be processed properly, efficiently and successfully. Guidance from an expert can save you time and money as they are kept updated with the emerging complex migration laws.
Australia has numerous migration agent specialists who have been in the industry for many years along with some new players. However, choosing the best and the right one for yourself, can be a major challenge and here, we like to share with you the top tips in finding the right migration agent.
Tip 1 – Check with Migration Agents Registration Authority
All qualified migration agents in Australia must be registered with the Office of the Migration Agents Registration Authority (OMARA), an office of the Department of Immigration and Border Protection based in Sydney that operates nationwide. It is a governing body for the registration of migration agents, set up to protect and serve the rights of customers. They ensure that only credible people are registered, who are kept up-to-date with the law and all immigration procedures. OMARA also deals with complaints.
You can check out the Office of the Migration Agents Registration Authority website on whether the migration agent you found is officially registered.
Tip 2 – Length of time as a Migration agent
Check on the migration agent's length of experience and choose the ones with reasonable length of experience in lodging and handling visa assistance. Having a considerable length of years of experience, demonstrates that they may have more knowledge to navigate the complex visa application system and lodge your application successfully than those who are just starting out.
Being in the business for a significant amount of time is also an indicator whether the migration agent has been successful at his/her job. OMARA registered migration agents have a duty to ensure that all applications submitted to the Australian Department of Immigration and Border Protection has a realistic chance of approval.
If you like to find out more about the performance of the migration agent you plan to appoint, click on Migrationagentreview.com – a fully independent, non-profit website designed for the general public who wish to review the performances of migration agents.
Tip 3 – Conduct research on the Migration company
Before you actually contact them or head to their office for a consultation, read up about them, their team of migration agents, how long they've been in the migration business and their success rate. You can learn a lot about the migration company through their websites, and last but not the least, read the clients' testimonials as migration company websites usually have a section for customer's feedback.
Click on any search engine to read on any comments people make about certain migration companies. If you have friends who've used their services, it's ideal that you ask them about their experiences. Perhaps you can even visit online immigration forums to find out more.
Tip 4 – Study their fee structure
A good migration agent working in the company usually has a fixed and proper fee structure. You must ask from your migration agent how much you may need to pay and the services you will be paying for. Ask for a quotation and in the quotation the structure of fees payable should be listed. In the quotation, you need to read clearly and if there is anything you do not understand, you are strongly advised to ask. OMARA has a page on their website with a guide on fees chargeable.
Tip 5 – Assess response time of Migration agent.
When you go to the migration agent for the initial free consultation, you are not a client just yet! Check for yourself if they get back to you in a timely and efficient way. If you need to call them again and follow-up before they respond, it will be a red flag that it is going to be the same way after you have engaged and made payment to them.
Tip 6 – Check the Migration agent's attitude.
Filing a visa application and getting granted does not happen overnight. You may need to spend a considerable amount of time with your migration agent and it is very important that you have to be comfortable to communicate with your migration agent and be at ease to get things done.
You need to feel free to share your thoughts and ask all the questions that you have in your mind and always be open to receive suggestions as asking the right questions, the migration agent will have the ability to give you the right answers so that both parties can successfully reach their goals.
More Tips
If the migration agent feels you would not qualify for any visas, he/she would advise you of what YOU CAN DO to improve your chances of success and, if possible, suggest ways to help you achieve higher points in total. A good migration agent will not take on your case, if they feel you will not be successful with the application.
We hope the tips we shared here will help you in your journey in seeking a dependable and reliable migration agent to avoid being taken advantage of.
At Perdaman Global Services, we utilise the expertise of combined skills and experience of a group of registered migration agents and consultants. We are experts in visa and migration regulations and we work closely with you to ensure that we achieve the right outcome for you. If you believe Perdaman Global Services can assist you, please contact us.
May we wish you a smooth and successful move to Australia.
If you like what you have read, please take a few minutes to leave a review on our Google+ page by clicking here.